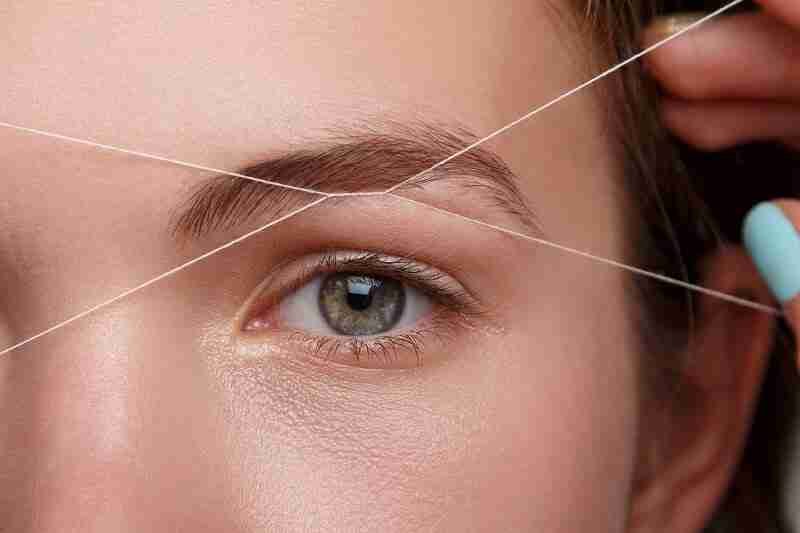 Should You Get Your Eyebrows Waxed Or Threaded? Your Questions Answered
The pair of well-defined eyebrows adds definition to your face and make you look and feel better. But how to achieve that oh-so-perfect eyebrow? Should you get your Eyebrows Waxed or Threaded?


Certainly, eyebrow waxing and eyebrow threading are the two ways to get the desired brow shape. But, how to decide which method is best for you? Let's plunge into the blog to find the answer to this question.
Today there are many ways to give the perfect shape to your brows, but the two methods that top the list are eyebrow waxing and eyebrow threading.
Whether you have thin or thick brows, with these two methods, you can give the desired shape to brows. Want to know the difference between the two? Here's everything you need to know!
Eyebrow Waxing and Eyebrow Threading | The Difference
From the method, to the types of equipment used, eyebrow waxing and threading are very different techniques but their outcome is the same. However, to know which one is better you need to know about both the methods and the pros and cons.
Eyebrow waxing
When waxing the brows, a layer of warm wax is applied over the unwanted hairs. To apply the wax a wooden spatula is used. Then a strip is placed over the wax and the hair is pulled out from thefollicle, giving it thedesired shape.
Pros
Softer hair regrowth
Not painful like threading and tweezing
Very quick method
No need to hold the skin tightly around your brows
Cons
Not suitable for sensitive skin type
Not good for people who use chemical peels or retinol
Also Read: 4 THINGS YOU NEED TO KNOW ABOUT EYEBROW THREADING
Eyebrow threading
This technique originated in Asia. The brow professional twists the thread into their fingers, forming a mini-lasso. Then the thread is moved in such a way to remove hairs directly from the follicle resulting in a well-shaped brow. The skin around the eyebrow is held tight to avoid cuts and easy removal of hair.
Pros
Easy to define the shape of the brows
Usually don't cause bumps
A better choice for sensitive skin type
Cons
It can be painful
Holding the skin tightly can be irritating
Can cause cuts on the skin if it's not pulled tightly enough
It may cause redness on the skin
What Should People With Sensitive Skin Choose- Eyebrow Threading or Eyebrow Waxing?
According to eyebrow experts, people with a sensitive skin type should avoid waxing. However, eyebrow threading can be an option for them. Even so, if you feel any irritation after threading; see a dermatologist right away.
Can Eyebrow Waxing or Eyebrow Threading cause allergies?
Eyebrow waxing or threading is the most common kind of eyebrow treatment, so it can be said that they don't usually cause allergies. Nonetheless, on sensitive skin, it may cause irritation. To check for allergies wait for at least 24hrs after threading or waxing for any possible reaction. If nothing happens then you are good to go.
What is more painful, threading or waxing?
Threading takes longer than waxing and is more painful. In eyebrow threading, the hairs are pulled from the root to give a well-defined shape, and hence it takes time and causes some pain. But the results are so good that people are ok with the pain.
Also Read: YOUR COMPLETE GUIDE TO EYEBROW WAXING
Which one lasts longer?
There is not much difference between their durability as they both last for 4-6 weeks. However, it also depends upon one's hair re-growth speed.
Which one is better for getting a more accurate shape?
Both waxing and threading are good for brows but for a more accurate shape, eyebrow waxing is preferred. The professional can create cleaner lines with the wax giving you the desired shape. It is also a better option for bushier brows.
Final Notes
Your eyebrows are important; so always choose skillful professionals like professionals from The Brow Fixx for your brows. They provide a wide range of services like lash and brow tinting, eyebrow waxing, eyebrow lamination, eyebrow threading, and more. Check our website and get amazing brows at a reasonable price.