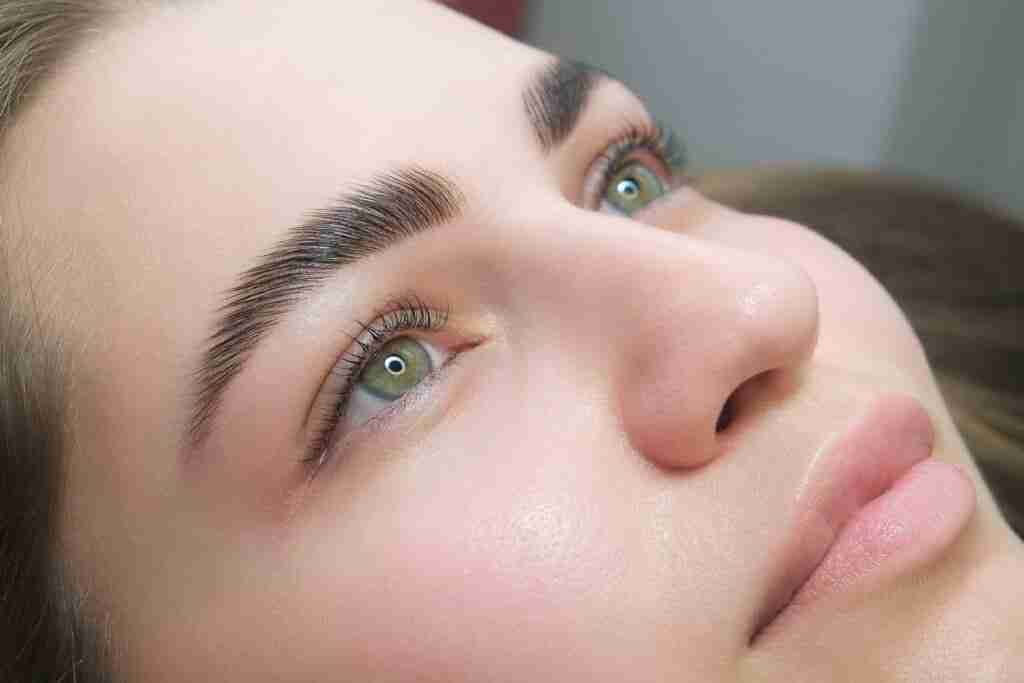 KERATIN EYEBROW LAMINATION
Indulge in the Keratin Brow Lamination, an exceptional procedure designed to tame even the most unruly and stubborn hairs by locking them into place, creating a perfectly combed effect where every hair aligns harmoniously. This treatment works wonders in softening and refining rogue or unruly brows. Prepare to reclaim control over those untamed brows with this transformative experience!
BOOK NOW
BROW LAMINATION: YOUR PATH TO PERFECTION
Discover the innovation of Keratin Brow Lamination, a state-of-the-art technique for elevating your brows. This advanced system not only imparts lift and volume, resulting in a fuller appearance but also reinforces your brows with its gentle fusion of keratin, silk peptides, and nature's finest botanicals. Immerse yourself in the goodness of omega-3s, vitamins E and C, antioxidants, and protective antimicrobials for a brow transformation like no other.
Experience the artistry of our brow lamination process, a meticulous technique that expertly shapes your brows into the desired form, ensuring their flawlessness for an extended period. Bid farewell to the daily grooming rituals that many are accustomed to, as your brows effortlessly retain their impeccable appearance.
Elevate your natural brows with brow lamination, a process that enhances their inherent beauty, providing unmatched depth and definition. All of this, without the need for makeup or cosmetic fillers, thanks to our quality techniques.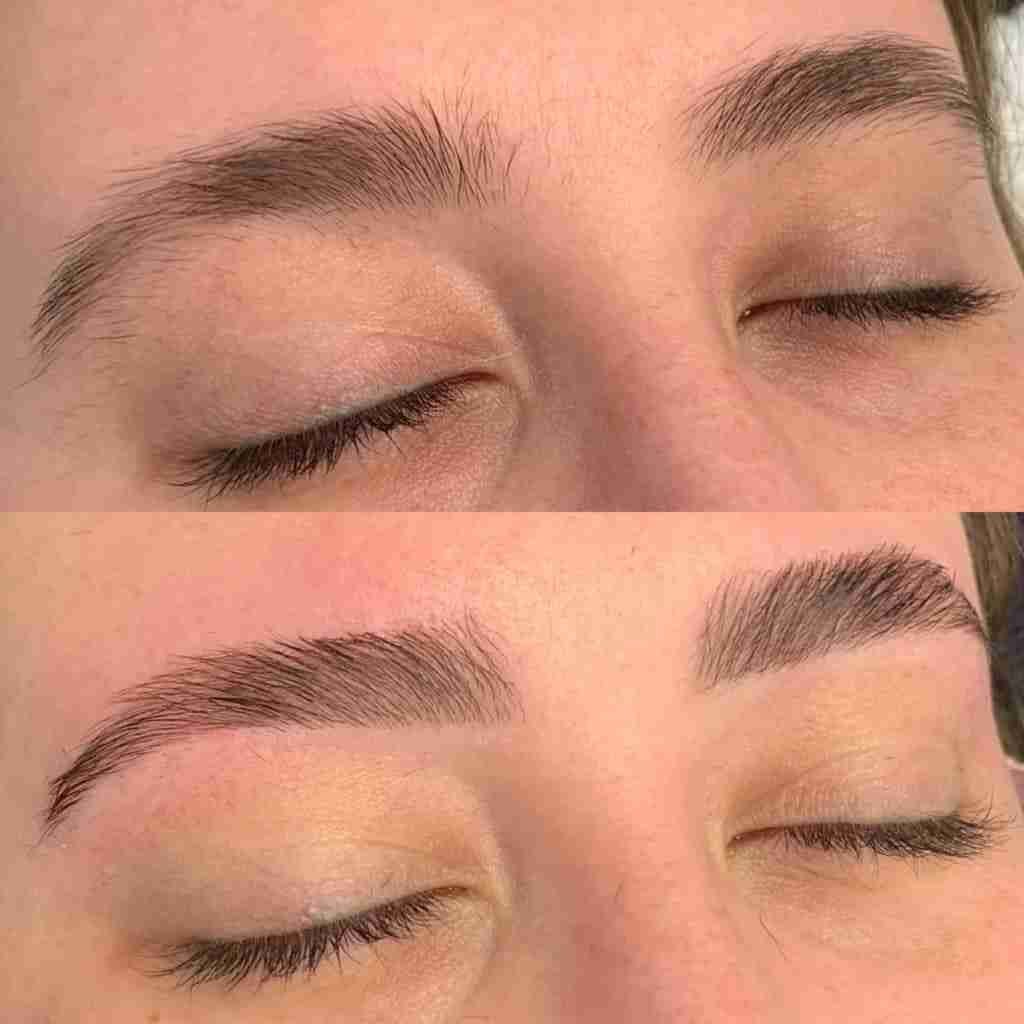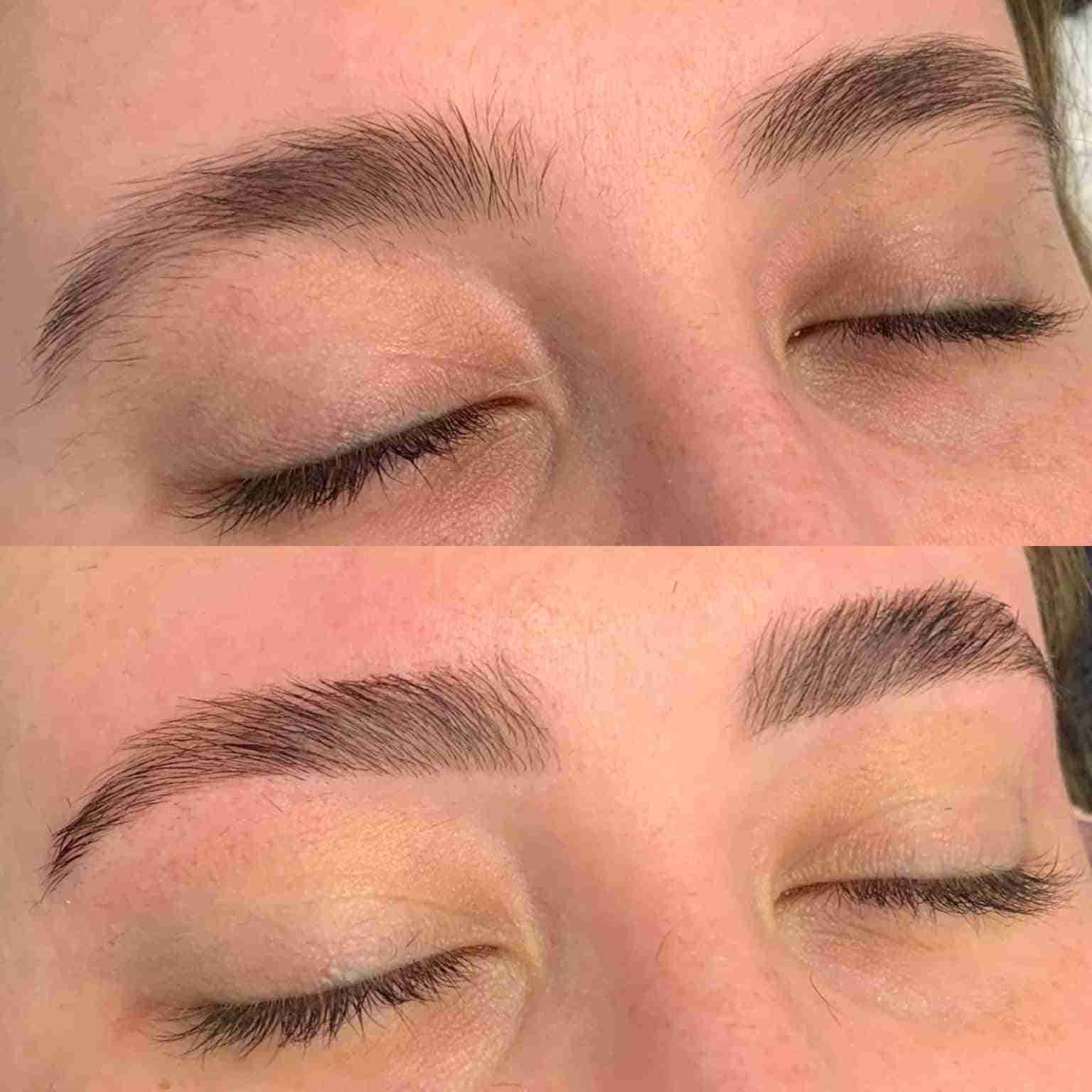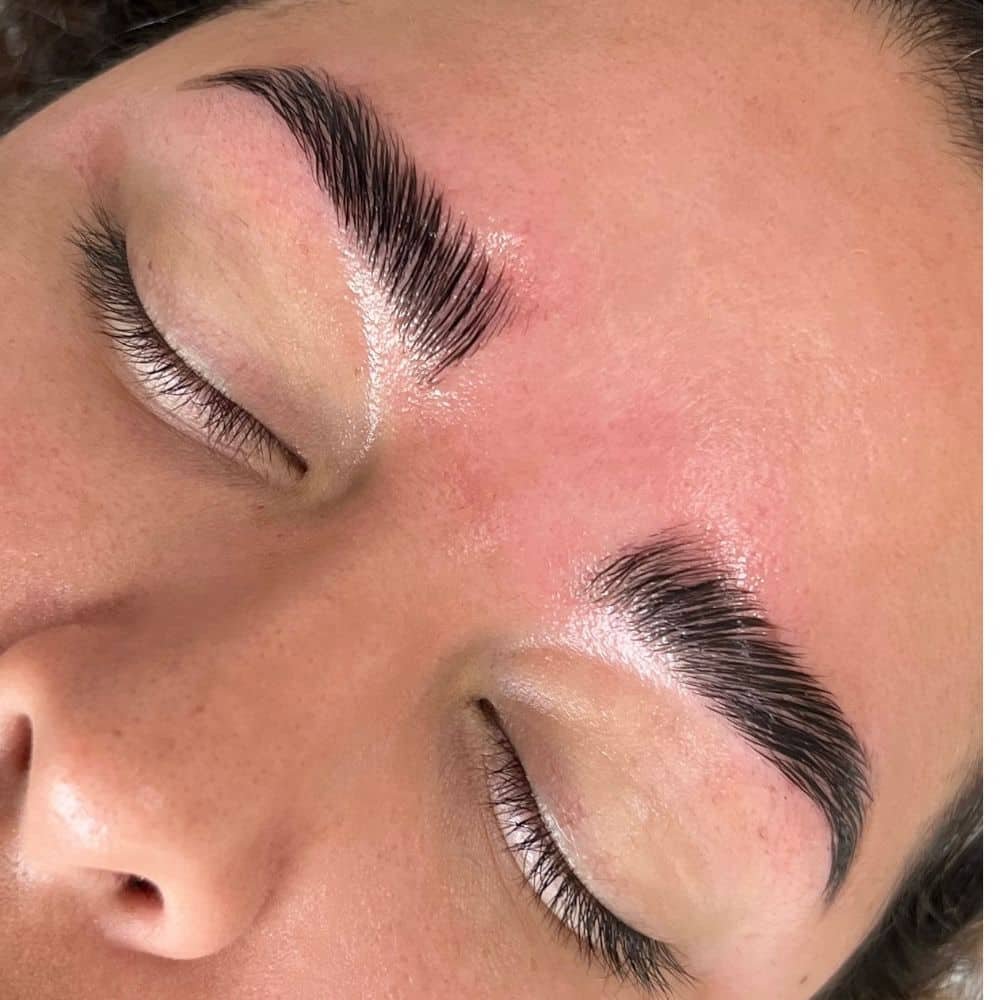 BROW LAMINATION: DEFINE, ELEVATE, TRANSFORM
At The Brow Fixx, our Brentwood, Los Angeles salon doesn't just offer brow lamination; it's an exquisite beauty transformation. Our talented artists elevate your natural brows, creating lasting depth and definition. Beyond aesthetics, our brow lamination is a pathway to newfound confidence and personal expression. For those in the vicinity of Beverly Hills, Los Angeles, we invite you to experience firsthand why each brow we create is a distinctive work of art.
Frequently asked questions?
WHY SHOULD I GET A KERATIN BROW LAMINATION?
The keratin brow infusion treatment will smooth unruly brow hair, thicken and increase the diameter of each strand of brow hair for a fuller and better shape for the brow. This service goes perfect with our
eyebrow waxing
and tint, combine them together to get the ultimate brow shape and look.
HOW LONG DOES A BROW LAMINATION LAST?
How long your keratin eyebrow lamination will last for depends on your hair cycle. Like your eyelashes, your brow hairs have a hair life cycle during which old hairs fall out and new hairs grow in. A normal growth cycle is around 30 days, so your brow lamination can last anywhere from three to eight weeks.
IS A BROW LAMINATION SAFE?
Brow lamination isn't for everyone, especially those with very thin or non-existent brows. If you've ever had a severe reaction to eyebrow tinting or a lash lift, or your skin is highly sensitive, it's also probably not for you.
WHO SHOULD GET A BROW LAMINATION?
While eyebrow lamination is generally for everyone, there are a few exceptions. This treatment is not recommended for people who have skin conditions, inflammation, scratches, burns, or scars near the eyebrow area. You should also stay away from brow lamination if you have allergies or past reactions to cosmetics or dyes.
WHAT YOU SHOULD AVOID AFTER A BROW LAMINATION APPOINTMENT?
You'll need to keep your brows dry and away from heat and steam for 24 hours – no washing your hair or exercising. Once the treatment is complete your brows will look wet and sleek. This wet look lasts for 24 hours and once washed will fluff out. If you want that glossy look, you can achieve it easily by applying a clear brow gel.
They said
"
Diane
The brow fix is by far my favorite salon for threading. The staff is personable, friendly but most of all efficient. They get the job done perfectly in a reasonable amount of time.
Aleksandra S.
Amazing experience. It was my first time having my brows and lashes treated. Impressed with professionalism and very friendly atmosphere.
Lauren F.
The absolute only place I will trust with my brows and lashes. I am so so so picky. When I was a kid, I had my brows ruined, so I've been so careful ever since. I've been seeing Naomi for over a decade. She's a perfectionist when it comes to brows and lashes. I will never go anywhere else!
Marisa
I love The Brow Fixx team! They do exquisite brow lamination, shaping, lash lifts etc. I've had it all and can't say enough about this place. You will not be disappointed! Go and try for yourself!
Lynn
Naomi is such a perfectionist! Ashley is also awesome, just had a lash lift with her and I love it! They will not disappoint! This is my go to for brow lamination and lash lift because I'm picky!
Brooke I.
The Brow Fixx is super professional, timely and offers quality service! I'm obsessed with my brows every single time I get a lamination. Naomi and her staff are all great and very sweet.
Vanessa
After a year and half in LA my search stops here for the perfect eyebrow threading! Thank you to Naomi for getting my eyebrows back to where they need to be (full, even, perfect!)
Ileana
I love how my eyebrows and lashes look immediately after my session! It's truly such a time saver to wake up and feel like your eyes look awake (lash lift) and you have a full brow look to start the day!