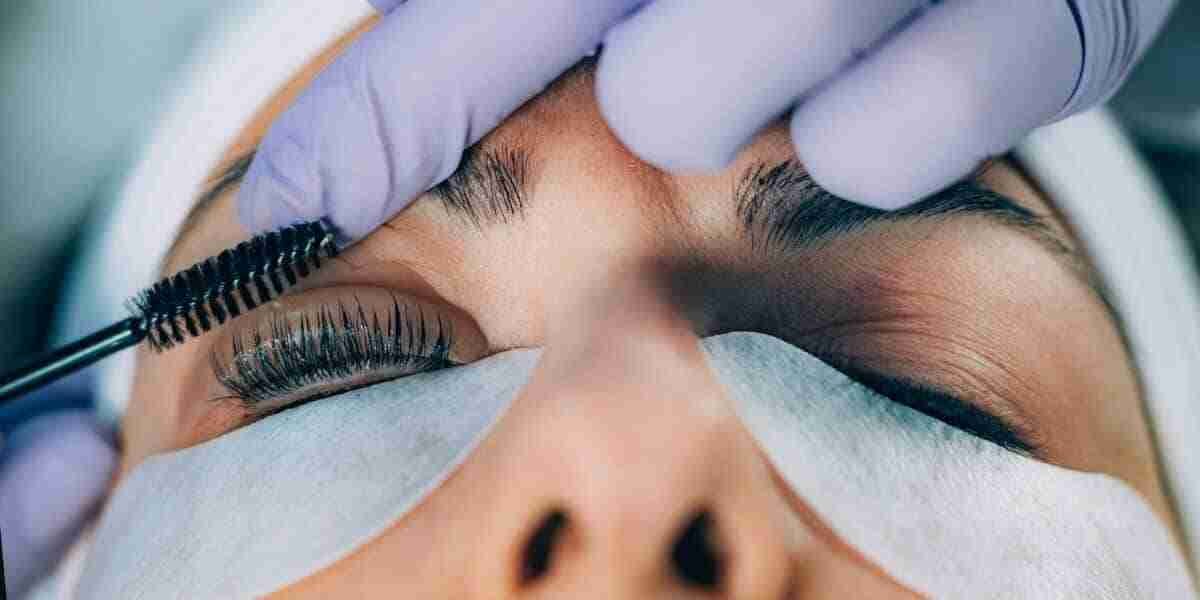 Revitalize Your Look with Luxurious Lash Lifts at Our Brentwood, Los Angeles Salon
Are you ready to transform your gaze and enhance your natural beauty? Look no further than our newly location in Brentwood, Los Angeles, where we specialize in lash lifts. At our salon, we're dedicated to providing unparalleled service that leaves you feeling confident and radiant. Allow us to introduce you to our exceptional lash lift experience and our exclusive UK-based keratin formula that ensures long-lasting, stunning results.
The Beauty of Lash Lifts: Elevate Your Natural Lashes
Lash lifts have quickly become a beauty trend that's taking the world by storm. Say goodbye to traditional eyelash extensions and welcome the revolutionary lash lift technique. A lash lift is a semi-permanent treatment designed to lift and curl your natural lashes, giving them a beautifully enhanced appearance without the need for daily curling or mascara. The results are astonishing – your eyes appear larger, brighter, and more captivating, all while maintaining the authenticity of your natural lashes.
Experience Excellence: Our Commitment to Superb Service
At our Brentwood location, we take pride in delivering exceptional service that goes beyond expectations. Our skilled technicians are not only highly trained in the art of lash lifts, but they're also dedicated to ensuring your comfort and satisfaction throughout the entire process. From the moment you step into our elegant salon, you'll be greeted with a warm and inviting atmosphere, designed to make you feel right at home.
Introducing Our Exclusive UK-Based Keratin Formula
What sets us apart is our unwavering commitment to quality and innovation. We're thrilled to introduce our very own keratin formula, sourced from the UK. This high-end formula has been carefully crafted to provide optimal results, ensuring your lash lift lasts anywhere from 5 to 8 weeks. Our dedication to using premium products not only guarantees the longevity of your lash lift but also contributes to the health and strength of your lashes.
Longevity and Beyond: Lasting Results and Expert Care
We understand that every individual is unique, which is why our lash lifts are tailored to suit your specific needs and desires. Our technicians take the time to assess your lashes, discussing your preferences and expectations to create a personalized experience that leaves you feeling confident and glamorous. Whether you're preparing for a special occasion or simply want to treat yourself to a boost of confidence, our lash lifts are the ultimate solution.
Unveil Your True Beauty: Book Your Lash Lift Appointment Today
Step into our Brentwood, Los Angeles salon and experience the luxury of lash lifts like never before. Our exceptional service, combined with our exclusive UK-based keratin formula, promises results that are both stunning and enduring. Let us be your trusted partner in revealing your natural beauty and enhancing your captivating gaze. Book your appointment today and embark on a journey of transformation and empowerment with our renowned lash lift service. Your eyes deserve nothing but the best – let us make them truly shine.
Experience the Buzz: Our Current Blog Post
Curious to learn more about the latest buzz surrounding our new salon in Brentwood, Los Angeles? Dive into our current blog post, where we take you behind the scenes of our journey to creating a haven for exceptional brow and lash services. Discover the inspiration that fueled our vision, the dedication that brought it to life, and the luxurious offerings that await you within our elegant walls. Get ready to be captivated by the stories, insights, and sneak peeks that make our blog post a must-read for beauty enthusiasts and trendsetters alike.