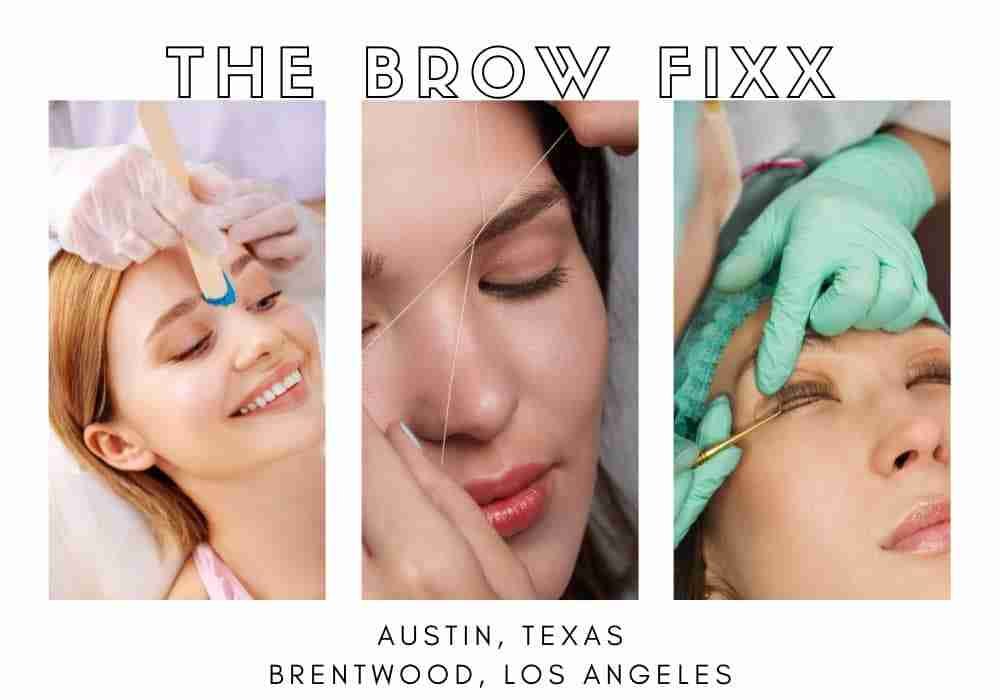 Brow and Lash Transformation at The Brow Fixx: Now Serving Austin & Los Angeles!
Are you tired of spending precious morning minutes meticulously shaping and grooming your eyebrows? Do you dream of waking up to perfectly styled brows that effortlessly frame your face? Look no further – The Brow Fixx is here to redefine your brow and lash game with our unmatched services, now available in Austin, Texas, and Brentwood, Los Angeles. With a passion for enhancing natural beauty and a commitment to impeccable service, we are thrilled to introduce our premium eyebrow waxing, threading, brow lamination, and lash lift services in Los Angeles and Austin.
Elevate Your Brow Game in Austin, Texas
As the go-to eyebrow waxing and lamination salon in Austin, Texas, The Brow Fixx is set to revolutionize your beauty routine. Our expert technicians are dedicated to sculpting brows that perfectly complement your facial features, leaving you with a stunning and polished look. Our eyebrow waxing service is designed to swiftly remove unwanted hair while maintaining the natural arch and shape of your brows. With a keen eye for detail, our professionals ensure that you leave our salon with brows that are on fleek and camera-ready.
But that's not all – we also offer the innovative brow lamination service that has taken the beauty world by storm. Brow lamination is a technique that gives your brows a fuller and more defined appearance by setting the hairs in place, creating a sleek and perfectly groomed look. Whether you have unruly brows that need taming or sparse brows that need a boost, our brow lamination service in Austin will leave you amazed by the transformation.
And let's not forget about our lash lift service! Your eyes are the windows to your soul, and your lashes deserve the royal treatment. Our premiere lash lift service in Austin, Texas, is tailored to enhance the natural curl and length of your lashes, making your eyes pop and reducing the need for mascara and lash curlers. Say goodbye to clumpy mascara and hello to effortless beauty.
Redefining Brow and Lash Care in Brentwood, Los Angeles
The heart of beauty and glamour, Brentwood, Los Angeles, welcomes The Brow Fixx with open arms. Our commitment to excellence extends to the West Coast, as we introduce our eyebrow waxing, threading, and brow lamination services to this chic neighborhood.
Eyebrow Waxing and Threading: Our skilled technicians in Brentwood, Los Angeles are well-versed in the art of eyebrow shaping. Whether you prefer the precision of threading or the smoothness of waxing, we have you covered. We understand that your brows are unique, and our experts take the time to understand your preferences and tailor their techniques to enhance your natural beauty.
Brow Lamination: Imagine waking up to brows that are always red-carpet ready. Our brow lamination service in Brentwood, Los Angeles will leave you with precisely that. Flaunt well-defined, groomed, and sophisticated brows that perfectly harmonize with your face shape. Our professionals use the latest techniques to ensure your brows stay in place and look flawless throughout the day.
Premiere Lash Lift: In a city where aesthetics and beauty standards are high, our premiere lash lift service in Brentwood, Los Angeles stands out. Your eyes will radiate allure as our technicians work their magic to give your lashes a captivating curl that opens up your eyes and adds a touch of elegance to your entire look.
Experience the Brow Fixx Difference

At The Brow Fixx, we take pride in being more than just a beauty salon. We are your partners in achieving the ultimate brow and lash transformation. Our mission is to boost your confidence and help you put your best face forward. Whether you're a busy professional, a student, or someone who simply values the convenience of always looking your best, our services are designed to fit seamlessly into your lifestyle.
Our commitment to excellence is reflected in the skill and dedication of our technicians, the quality of our products, and the luxurious atmosphere of our salons. We believe that beauty is a journey, and we are excited to embark on it with you.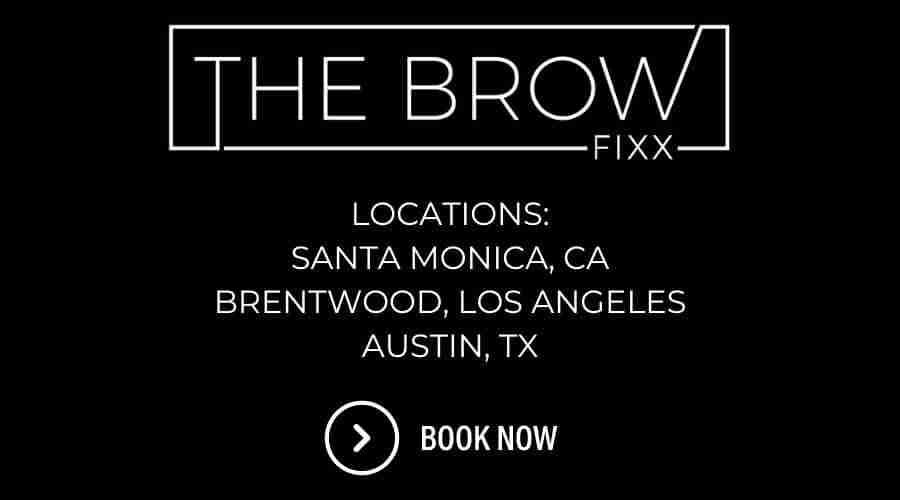 Book Your Appointment Today!
The Brow Fixx is thrilled to announce its expansion to Austin, Texas, and Brentwood, Los Angeles. Join us in experiencing the ultimate in brow and lash care – from eyebrow waxing and threading to brow lamination and lash lifts, we have the services that will leave you feeling confident, radiant, and ready to take on the world.
Visit our Austin, Texas, location for go-to eyebrow waxing and lash lift services that will redefine your beauty routine. And in Brentwood, Los Angeles, indulge in our eyebrow threading, brow lamination, and premiere lash lift services that set new standards for beauty and elegance.
Don't miss the opportunity to transform your brows and lashes into works of art. Book your appointment at The Brow Fixx today and unlock a world of beauty that enhances your natural features and boosts your confidence like never before. Your journey to picture-perfect brows and captivating lashes begins with us.